Why Workers Prefer Hydraulic Vertical Shores for Trench Safety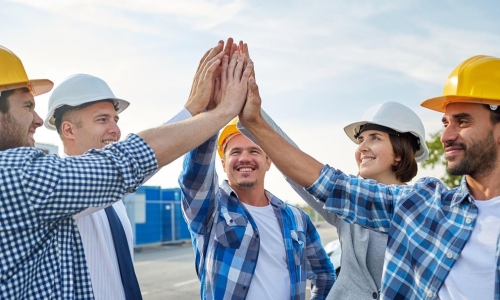 Any trench worker knows that one of the most important things at any jobsite is ensuring that their work is done in an workable space that is safe from collapse. Protecting workers from collapses and cave-ins, Hydraulic Vertical Shores from Allen Trench Safety provide an ideal shoring method for trench workers. Offering several advantages over traditional shoring boxes, there are many reasons why trench workers prefer Hydraulic Vertical Shores.
Protecting Workers by Preventing Collapses
When it comes to trench safety, nothing is more important than preventing collapses. While traditional shore boxes do provide workers with protection in the event of a collapse, they don't actively work to prevent potentially disastrous cave ins that can pose serious setbacks and risks for any trench worker. Hydraulic Vertical Shores work to prevent these collapses entirely by applying pressure that stabilizes the soil of the trench wall. Helping to keep the soil in place, our hydraulic shoring jacks allow trench workers to go about their work without the risk of a potential cave in.
Greater Convenience at the Jobsite
Hydraulic Vertical Shores also offer greater convenience to trench workers. With a simple design that allows for easy set up and take down using only a pump can, and a release tool, our hydraulic shoring system is far easier to set up and install than trench boxes. Lightweight and easily carried by hand, our shoring jacks do not require the usage of heavy machinery to move them to and from the jobsite.
Protecting Workers in the Widest and the Thinnest Trenches
Hydraulic Vertical Shores can fit trenches of almost any size. With several different size options that allow you to use hydraulic shoring in trenches anywhere between twenty-two and eighty-eight inches in width, as well as coming in single and double hydraulic cylinder variants that provide more coverage for deeper trenches, you'll be able to use our hydraulic shoring systems in almost any trenching operation to create a safe, workable area.
Providing trench workers with safety equipment for over twenty years, Allen Trench Safety is a trusted name when it comes to trench safety. Helping to provide trench workers with equipment that they can use to ensure their safety at trench jobsite, Hydraulic Vertical Shores from Allen Trench Safety provide the protection that trench workers need to prevent collapses. Browse our hydraulic shoring systems or contact us today to learn even more about how Hydraulic Vertical Shores can provide quick and effective safety to your worksite.