How aluminum hydraulic shoring systems work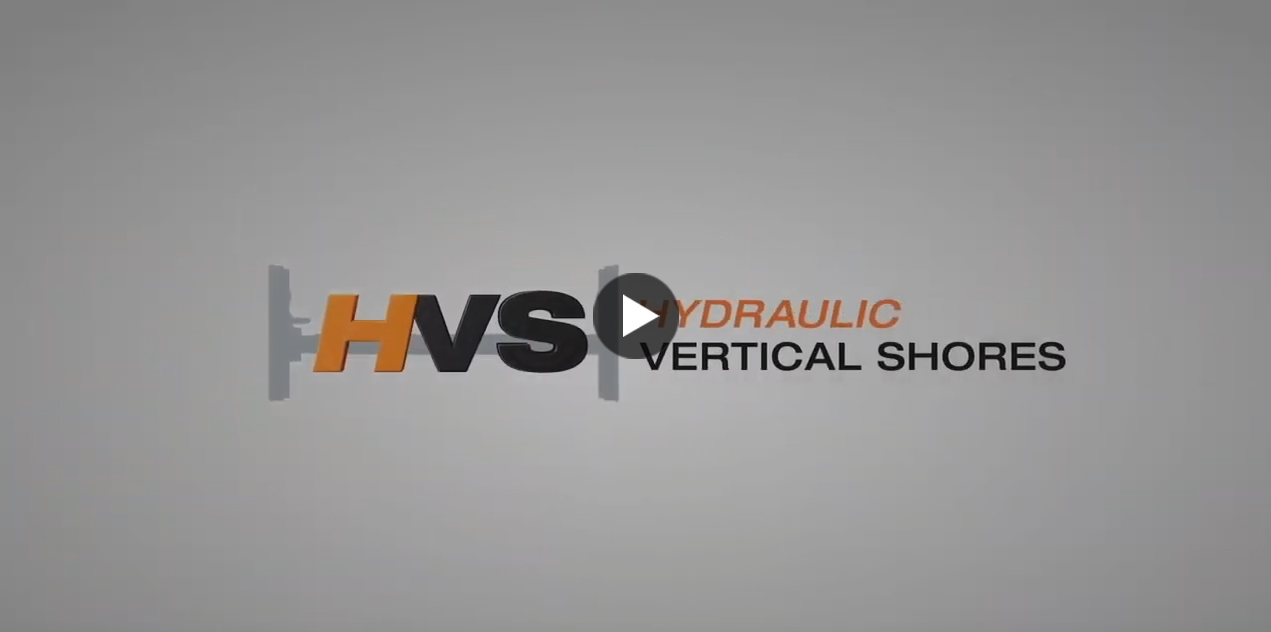 At Hydraulic Vertical Shores, we're occasionally asked how our aluminum hydraulic shoring systems work. For those who are familiar with more traditional trench safety equipment, the transition to a hydraulic shoring system can be daunting. But we're here to tell you: it's simple! Whether you're an underground contractor, a plumber, or working for a municipality, this page will teach you how our shoring systems work and will arm you with the information that you need to make an informed decision.
How They Work
Where trench boxes work to mitigate and control the effects of collapse, hydraulic shoring systems work to prevent collapses. Standard trench boxes create a workable area inside the trench where the surrounding soil is contained. Hydraulic vertical shores, on the other hand, compress the surrounding soil, creating an equilibrium that ensures that the trench holds its shape, the walls remain stable, and – most importantly – that the workers inside the trench stay safe.
Basic Setup
When it comes to hydraulic vertical shores, a basic setup is comprised of two shores, a pump can, a release tool, and a release hook. In some cases, a fin-board may be necessary, though that is left to the discretion of the Competent Person at the job site. Depending on cylinder size, a basic setup can range in price from $1550 to $2400.
Prepping
Prepping the pump can for your aluminum hydraulic shores is a simple, straightforward process. First, you screw the threaded end of the can's hose into the brass cross on the upper side of the can. Once this is done, you prime the pump by adding about a gallon of fluid to the can, turning the 1/4 turn valve to "open," and pumping the handle a few times. After you've done this, you're ready to move on to assembly!
Assembly
Once you've prepped your pump can, assembly is a breeze! Simply remove the banding, separate the pins and keepers, then align the rails. It's important to ensure that base of the cylinder pad is placed in the rail with the holes closest to the handles. After you've aligned the holes, slide the pin into place – flat part down – and secure it with a circle cotter. Next, take the remaining rail, place it on top of the socket pad, slide the pin through the second hole, and secure it with a circle cotter. And that's it, your hydraulic vertical shore is now ready to be used!