Want to Learn How Hydraulic Trench Shoring Systems Work? Start Here!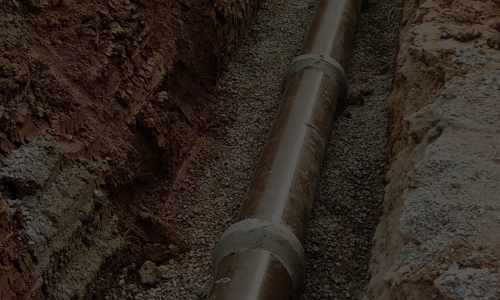 Are you on the fence about switching over to a hydraulic trench shoring system? Do you have questions about how they work? Or, are you curious about their effectiveness? Well, at Hydraulic Vertical Shores, we're the industry's leading experts on the subject! With over twelve years of experience with trench safety – including firsthand experience – we've tried and tested a wide range of safety options and we've come to love and depend on the reliability of vertical shores. In today's post, we're going to take a closer look at how these systems work.
Setup
Basic setup of your hydraulic trench shoring system is a piece of cake. With just two shores, a pump can, a release hook, and a release tool, you're ready to go. Best of all, hydraulic shores are an economical option, typically costing only $1550 to $2400.
Prep
Before you can set your shores up, you need to prep your pump can. First, screw the threaded end of the can's hose into the brass cross on the upper side of the can. After this, you prime the pump by adding fluid and turning the valve to open. Pump the handle a few times and, viola, you're done!
Assembly
With the hard work out of the way, you can now assemble your vertical shores. Remove the banding, separate the small parts, and align the rails. After they're aligned, slide the pin into place and secure it with a circle cotter. Next take your last rail, place it on top of the socket pad, and slide the pin through the hole. Then, secure that last bit with a circle cotter and… you're done!
At Hydraulic Vertical Shores, we're committed to offering the industry's best trench safety products. If you have any questions about our products, we encourage you to contact us today!