Protect Your Workers with Hydraulic Trench Shoring Systems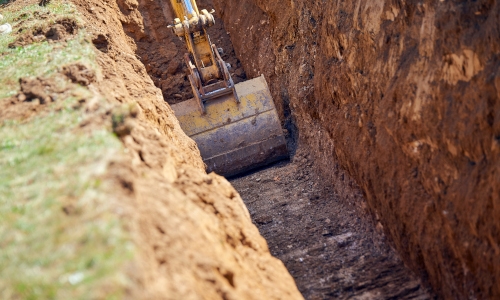 If you are looking for more effective trench shoring options for your business, Hydraulic Vertical Shores are the best options on the market. Not only are these items effective in keeping your workers safe, but they will keep your operation running more smoothly and efficiently with less time spent setting them up. With nearly 20 years of experience in the shoring industry, we have a thorough understanding of the concerns and issues that business owners who handle construction or trench work. If you are still not convinced, read this article to learn about the many benefits of switching to hydraulic vertical shores for your trench safety needs.
Save Time and Money on Assembly and Setup
Unlike other trench shoring options, Hydraulic Vertical Shores are easy to setup and transport. These products are made of lightweight aluminum, so a small team can set them up quickly using just two shores, a pump can, a release hook, and a release tool. For an economical price between about $1500 and $2400, you will have all the equipment you need to protect your workers at nearly any jobsite.
Preparation is Simple and Easy to Learn
The setup process is a simple one, starting with preparation of the pump can. You start by screwing the threaded end of the can into the brass cross near the top of the can. Once this is completed, you can add fluid and open the valve in order to prime the pump. Finally, you just pump the handle a few times, and you are in business.
Assemble Your Vertical Shores
With the preparation completed, you are now ready to proceed to the assembly phase. To start this, you need to remove the banding, separate the smaller parts, and make sure the rails are properly aligned. Once this is completed, you can slide the pin into place, securing it with a circle cotter. From there, you place the last tail on top of the socket pad and slide the pin into the hole. Once this has been secured with a circle cotter, you are finished. It is really that simple. The best part is that the whole unit can be easily stored and transported in the bed of a pickup truck or in a small trailer.
Hydraulic Vertical Shores is the industry leader when it comes to trench safety products. If you need any further information about the trench safety products we offer, feel free to contact us today!