Premium Trench Safety Equipment to Protect Your Workers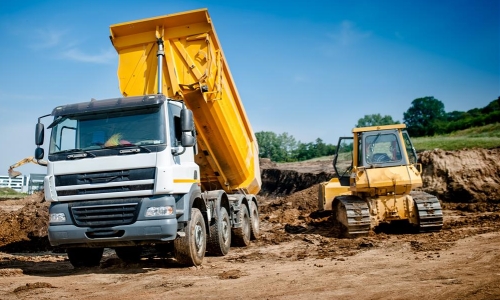 Allen Trench Safety offers the best trench safety equipment on the market, including Hydraulic Vertical Shores. These superior products give you a unique combination of strong protection and lightweight design, making them the perfect option for municipal workers, utility companies, or anyone else who does trench work for a living. A collapsing trench can not only cause delays while workers dig out tools and equipment, but at some jobsites, a collapsing trench can bury employees and even cause injuries. In today's post, we will discuss how Hydraulic Vertical Shores can keep your trench workers working safely and efficiently.
Give Your Employees the Protection They Deserve
As with any other business, safety is a top priority for all types of trench work. This means that you have to contain soil and keep it from collapsing on your workers and their equipment. With hydraulic vertical shores properly installed in the trench, your workers can focus on getting their work done without worrying about these collapses. This allows for a more productive, efficient workday and less headaches for your trench workers.
Save Time Getting the Worksite Set Up
Unlike more cumbersome trench safety equipment, hydraulic vertical shores are designed for easy assembly that can be completed by a single worker. With two shores, a pump can, a release hook, and a release tool, the shores can be set up and taken down simply, letting your workers get to the task at hand faster.
Lightweight Design for Easy Transportation
Other trench safety equipment tends to be much heavier and bulkier than Hydraulic Vertical Shores. This makes lugging them around and storing them a bigger chore that takes longer to complete. With Hydraulic Vertical Shores, a single worker can carry them, and they can be transported in the back of a standard pickup truck or a small trailer. This also cuts down on the amount of time needed to complete a job. Your workers will appreciate the superior protection and the ease with which these products can be used.
Clients throughout Southwest Michigan and the United States count on Hydraulic Vertical Shores to keep their workers safe no matter what sort of trench work they do. We can provide you with the full range of safety equipment, including parts and accessories, to ensure that your workers have a safe environment in which to work. Contact us and let us know about your trench safety needs today!