Learn Why Trench Workers Prefer Hydraulic Vertical Shores for Their Safety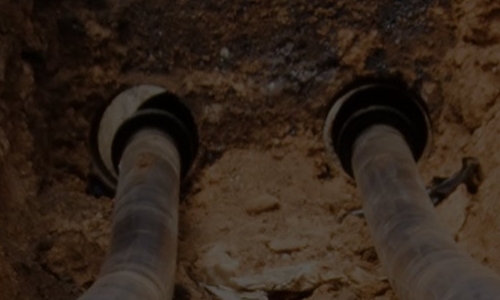 Allen Trench Safety has been providing trench workers throughout the country with superior trench safety equipment for twenty years. From small plumbing projects to large municipal utility jobs, our hydraulic vertical shores are designed to keep your workers safe from trench collapses without slowing them down with a complicated, prolonged setup assembly process. Our hydraulic vertical shores are designed for maximized durability and efficiency, giving trench workers more time to focus on the task at hand. In today's post, we will discuss why trench workers around the country prefer hydraulic vertical shores from Allen Trench Safety.
Less Time Spent Setting Up
Your time is valuable, and the last thing you want on your jobsite is guys fumbling around with safety equipment. You want your trenches shored quickly, so your crew can focus on getting their work done. Hydraulic Vertical Shores were designed with this in mind. Made from a lightweight yet sturdy aluminum, these shoring systems can be set up and put into place quickly, securing the trench and getting your team to work without delay. This keeps them on schedule and eliminates the sort of delays that can start costing you money.
Our Hydraulic Vertical Shores are Easy to Transport
Some trench shoring products on the market are so heavy and cumbersome that transporting and setting them up can be a struggle. This is why we at Allen Trench Safety set out to design trench safety equipment that is both strong and easy to use. Our selection of hydraulic vertical shores are made from a lightweight aluminum that is strong enough to protect trench worker, but light enough to be lifted by one person. They are also stackable, making them easy to store right in the back of a normal pickup truck or small trailer. This means for quicker setup and teardown, making for a more efficient operation and short job times for your workers.
Get Protection in Trenches of All Sizes
With some trench safety products, you're limited to how you can use them due to the size and static design. Allen Trench Safety offers cylinders for our hydraulic vertical shores in sizes from 22 inches all the way up to 88 inches, allowing you to adjust them to whatever size you need for your trench work. This gives your crew the protection they need for any worksite.
For more information about how you can order Hydraulic Vertical Shores or accessories for them, please contact us.