Learn the Benefits of Hydraulic Trench Shoring Products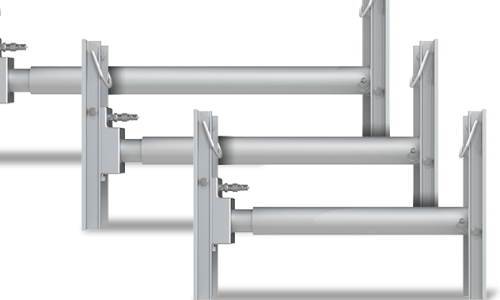 Worker safety is crucial if you have employees working in trenches for whatever reason. You also need effective solutions that you can trust and that will fit also within your budget. Hydraulic Trench Shoring products are easier to transport, install, and break down than traditional trench boxes while also being more compact. They are also more cost-effective, making them the perfect go-to solution for smaller work teams who need to finish a number of different jobs in different locations during a short span of time. You get a high level of safety at a price you can afford with products that are easy for your workforce to use. Perfect for plumbers, general contractors, or utility workers, the hydraulic vertical shores create a safe workspace that won't break your budget. Let's look further into the benefits of using these high quality safety products.
Light and Compact Design
Much smaller and lightweight than traditional trench boxes, aluminum constructed hydraulic vertical shores can be transported easily in smaller vehicles. In many cases, these vertical shores can be carried by hand from one trench to another, saving your workers time while moving from one job to the next. This means your workers will spend less time setting up safety equipment and more time spent doing the job at hand.
Easy to Use Design
When it comes to safety equipment, the easier it is to set-up and takedown, the more time your workers will have to complete the work you need them to do. Hydraulic vertical shores are the perfect solution for your trench safety needs. These products can be assembled by a single worker with a pump can, release hook, and release tool, and they can be easily transported in the back of a standard sized pickup truck. This makes setup and teardown an easy process that will keep your operation running more efficiently and smoothly.
At Hydraulic Vertical Shores, the goal of every member of our team is to provide the best possible trench safety equipment to companies in Battle Creek and throughout Southwest Michigan. We are industry leaders with a wide range of the best safety products on the market. Keep you workers safe and your business within budget with these high quality hydraulic vertical shores. We are eager to help you protect your workers and contact us for the safety equipment you need today!