Learn More About How Hydraulic Trench Shoring Works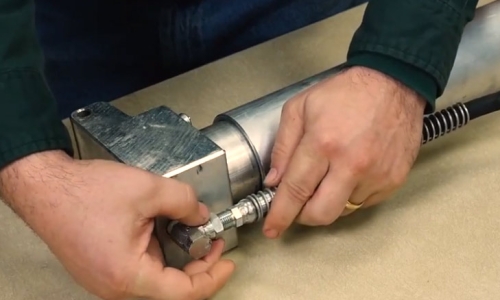 Have you been considering hydraulic trench shoring for your business, but you're still not sure of making the investment? Maybe you're unsure about how they work or how effective they are in protecting your trench workers. Hydraulic Vertical Shores are industry leaders when it comes to hydraulic trench shoring safety equipment. For more than twenty years, businesses throughout Southwest Michigan have relied on us to keep their workers safe with the strongest, most durable trench safety products in the industry. In today's post, we will take a closer look at the benefits of using hydraulic vertical shores for your trench safety needs.
Quick, Easy Setup
When preparing your worksite, you don't need delays as your crew fumbles around setting up the safety equipment. You don't have to worry about that with trench shoring equipment from Hydraulic Vertical Shores. Needing only the two shores, a pump can, a release hook, and a release tool, setting up the shoring equipment can be finished by a simple two-man team. And with durability of these products, after the initial investment, these shoring systems will give you and your crew peace of mind for years to come.
Prime and Prep in a Flash
Prior to using your shoring system, you will need to make sure the pump can is properly prepped. This can be done quickly by screwing the threaded end of the hose into the brass cross on the top of the can, and then adding fluid to prime the pump before opening the valve. After this is done, you simply need to pump the handle a few times, and you will be ready to go.
Trouble-Free Assembly
Now you are ready to assemble your vertical shoring equipment. Start by removing the banding, separating smaller parts, and finally aligning the rails. With the rails aligned, you can secure them by inserting the pin and circle cotter. Once your last rail is in place on top of the socket pad, you can secure that with another pin and circle cotter, and your crew is ready to get to work. This assembly can easily be completed by a two-man team, getting the worksite ready for the day in no time.
The expert professionals at Hydraulic Vertical Shore are committed to providing trench workers with superior safety products. If you have more questions about our trench safety equipment and how it can benefit your business, please contact us today!