Keep Your Workers Safe with Quality Shoring Jacks for Sale from Hydraulic Vertical Shores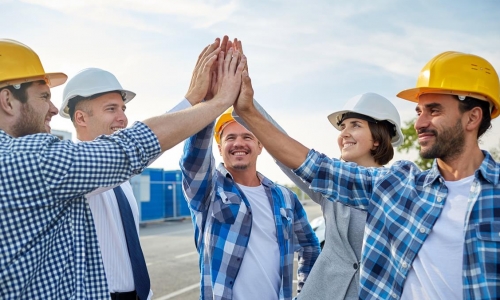 Hydraulic Vertical Shores has a great selection of the best quality shoring jacks available to help you and your workers get the job done effectively and safely. No matter the size and scope of your work, we have a wide range of options available for everything from municipal contracts and utility maintenance to simple plumbing and contracting jobs. You also benefit from the added convenience of getting the products and parts you need from our easy-to-use online ordering system. Simply place your order on our website, and you can rest assured that the shoring jacks and other items you need will be shipped to you safely and in a timely manner. Take a minute to look at our extensive selection of shoring jacks for sale and let us know if you have any questions.
We Have Everything for a Safe Trench Shoring Environment
Our hydraulic vertical shores offer the best of both worlds when it comes to protecting trench workers and helping you maintain a safe working environment. These applications are lightweight, easy to transport, and even easier to set up. Because they only one person to complete installation, you can keep your operation running smoothly and efficiently. These vertical shores are designed to prevent collapses by applying extra pressure to the sides of the trenches. These high-quality vertical shores are, in most cases, a much more affordable option than things like trench boxes and buildable boxes. With the combination of efficient performance and affordability, our shoring jacks are sure to be a huge benefit for any job site.
Industry Leaders in Hydraulic Vertical Shores and Shoring Systems
We at Hydraulic Vertical Shores are dedicated to providing our customers with the best shoring jacks on the market at affordable prices. We have an extended selection of parts and accessories to help you properly maintain your equipment and keep all of your workers safe no matter the size or scope of the job. We can help you find the right products you need, no matter if you need replacement parts for maintenance, or you are looking to expand your current setup for larger projects. Our dedicated professionals have years of experience and can answer any questions about the products you need. Let us know how we can help you with the hydraulic vertical shores, replacement parts, and other accessories you may need for your business.