Increase Worker Safety with Trench Shoring Products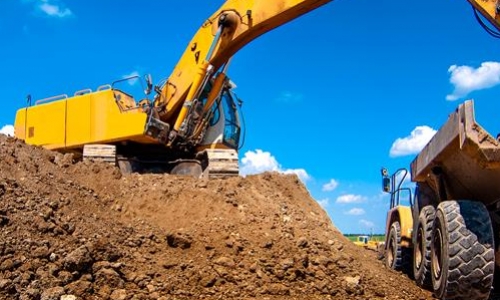 Hydraulic Vertical Shores offers quality trench shoring products to help increase the safety of your workers. We have durable options available – including buildable boxes, trench boxes, and hydraulic shoring systems – that will give you and your workers peace of mind knowing that they can complete their work in a completely safe environment. With more than 18 years in the business, our experienced staff have the knowledge to help you find the right products you need. With these products being versatile, simple to use, and portable, they offer a unique solution to your worker safety needs. These products are also cost-effective, allowing you to maximize both the safety of your workers and the profitability of your business. Read further for more information about the products that we offer.
Easy to Use and Transport
Hydraulic shoring products are much smaller than trench boxes, making them significantly easier to store and transport from worksite to worksite. In fact, they can be easily transported in the back of a standard sized pickup truck by a single person. This saves the hassle of having to bring a trailer to the worksite to transport larger, more cumbersome products. In addition to this, the installation process is quick and simple, minimizing setup time while maximizing productivity and employee safety.
Effective Worker Safety Options
While trench boxes are designed to control collapses, the purpose of trench shoring products is to prevent the collapses from happening in the first place. The hydraulic shores work to compress the soil in the trench to ensure that the trench holds its shape. By applying pressure on both sides of the trench, these products have proven effective for a wide range of applications, including municipal and plumbing projects. These products make the work easier to do with workers not having to worry about whether or not the trench collapse. This eliminates any inconvenient setbacks and keeps your business productive and profitable. Don't risk your business and your workers with subpar products. Get trench shoring products from Hydraulic Vertical Shores and keep your workers safe.
The experienced professionals at Hydraulic Vertical Shores are dedicated to offering business owners with the highest quality trench safety equipment in the industry. If you need help deciding which trench safety products you need to protect your workers, browse our website to see the selection we have and feel free to contact us with any questions you may have about the options available.