How Can Crews Benefit From Using Hydraulic Vertical Shores at the Worksite?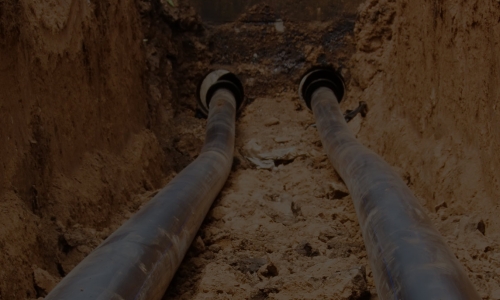 Whether you are working with a contractor, a utility company, or a municipality, trench work often comes with a number of risks. Providing your workers adequate trench safety means supplying them with equipment that can help prevent collapses and cave ins. Working to make trench work safer, Hydraulic Vertical Shores by Allen Trench Safety are specifically designed to actively prevent disastrous collapses from occurring at the job site. While providing workers with a safe working space while on the job, Hydraulic Vertical Shores also offer a number of other benefits that can make them a powerful asset to have while working on any job where trench work is involved.
Improved Safety With Easier Transportation
Offering a major advantage over traditional shoring boxes, our aluminum hydraulic shoring jacks were designed to be easily transported and installed without the need for heavy machinery. Manufactured from lightweight aluminum and small enough to be transported to and from the jobsite in the bed of any pickup truck, Hydraulic Vertical Shores offer a much more convenient solution to the safety needs of trench workers when compared to traditional shoring boxes. Easily installed by hand, and requiring only a pump can and a release tool or release hook to operate, HVS shoring can be set up to provide effective trench safety in a matter of seconds compared to the much longer process of assembling and installing traditional shoring boxes.
Helping Save Time and Money
Another major benefit of Hydraulic Vertical Shores is that they provide a much more economical solution to the safety needs of your trench workers. Costing only a fraction of the price of traditional shoring boxes, Hydraulic Vertical Shores offer protection from collapses that is just as, if not more effective than that offered by trench boxes. Not only are Hydraulic Vertical Shores a fraction of the cost of shoring boxes, but they can also help you save in other ways too. From reducing costs related to the use of heavy machinery, to cutting down on time spent installing and removing shoring devices from trenches, Hydraulic Vertical Shores can offer your crew an economic solution to trench safety.
Offering a number of advantageous benefits over traditional trench boxes, Hydraulic Vertical Shores from Allen Trench Safety can help you enhance your onsite safety. Browse our hydraulic shoring jacks online or contact us today to learn more of the benefits that Hydraulic Vertical Shores can bring to your jobsite.