Explore the Trench Shoring Options Available from Hydraulic Vertical Shores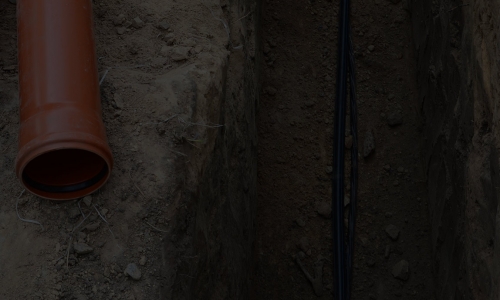 When it comes to keeping your trench workers safe, you've likely explored the options: trench shoring, trench jacks, and trench boxes. But, with the range of options available, how do you know what's best for you? How can you determine the best product to get the job done and – more importantly – safeguard your workers? Well, that's where Hydraulic Vertical Shores comes in! With an experienced staff of highly trained, highly knowledgeable employees, we can work with you to help you understand the differences between the various trench safety products. Best of all, we can assist in identifying the exact product that you need to get the job done safely.
Whether you need a single- or double-cylinder trench shoring solution, you'll find everything that you need in our online shop. Offering a full range of vertical shores and related accessories, we've become the industry's go-to source for reliable, cost-efficient, and effective trench safety products. From complete shoring systems to replacement parts and accessories, you can be confident that our store carries everything that you need to get started – or continue uninterrupted – using hydraulic vertical shores.
But, if you're still not sure if hydraulic vertical shores are for you, what should you do? Well, since we've been in the business for over twenty years, you should call us! With firsthand experience in the industry, we know exactly how beneficial these products are. More importantly, we know their best use cases, limitations, and specifications. So, if you're trying to understand if vertical shores are a good solution for you, you can rest assured that there's no more experienced expert around to help you answer your questions.
At Hydraulic Vertical Shores, we're committed to offering the widest range of trench shoring and trench safety products on the market. If you have questions about the solutions that we offer, please contact us today to learn more!