Ensure a Great New Year for Your Workers with Hydraulic Vertical Shores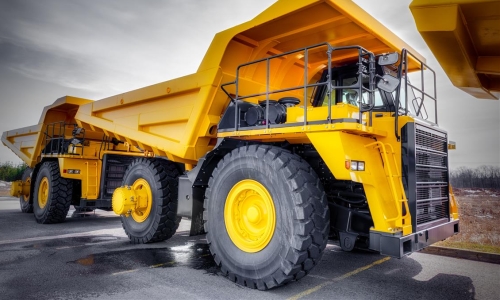 Allen Trench Safety is proud to offer Hydraulic Vertical Shores, which are the best, most effective trench shoring products in the industry. By using these trench shoring products for your workers, not only will they benefit from a safe working environment, but they will also enjoy greater efficiency on the job site, spending less time setting things up and more time focused on the task at hand. We have been industry leaders for nearly two full decades, and we are dedicated to protecting trench workers throughout the country with reliable, effective trench shoring products. For more information about the trench shoring equipment you can get from Allen Trench Safety, please read further on this page.
Quick Setup Means You Save Time and Money
While trench shoring products from other companies can be heavy, cumbersome, and difficult to assemble, you won't have that issue with the quality Hydraulic Vertical Shores from Allen Trench Safety. Our trench shoring products are made from lightweight aluminum, making them easy for a small team to set up. In addition to the two shores, you will just need a pump can, a release hook, and a release tool to get them into place, so you're ready to work. With a simple investment of between $1500 and $2400, you can keep your trench workers protected for years to come.
A Short Learning Curve
Learning to use these trench shoring products is a simple process. You start by taking the pump can and screwing the threaded end into the brass cross near the top of the can. After that is finished, you can prime the pump by adding fluid and opening the valve. From there, just pump the handle a few times, and you are ready to assemble your vertical shores.
Time to Assemble Your Equipment
Once your initial prep work is done, you can proceed with assembling your vertical shores. Start the process by removing the banding, separating the small parts, and properly aligning your rails. From there, you can slide the pin into place and use a circle cotter to secure it. Once this is finished, you can put the last tail into the socket pad on top, place the pin in the correct hole, and secure it with a circle cotter. That's it. You're finished and ready to get to work. Once finished with the job, you can easily store and transport your equipment in the back of a pickup truck or a small trailer.
Keep your trench workers safe no matter what sort of job they have to do with the best trench shoring equipment on the market. Contact Hydraulic Vertical Shores and let us know how we can help with your trench safety needs.