Enhance Worker Safety with Hydraulic Vertical Shores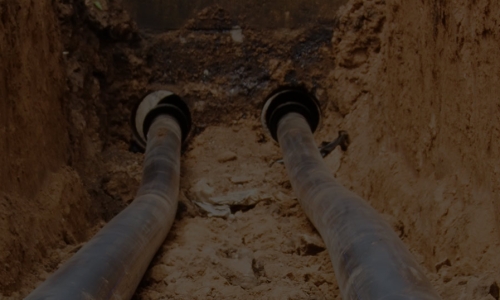 Allen Trench Safety offers Hydraulic Vertical Shores and a full range of accessories to ensure that your trench workers are safe no matter what field your business is in. Whether your work involves municipal contracts and utility maintenance or simpler contracting or plumbing jobs, we can provide you with shoring products and all the accessories like shoring jacks to handle specific trench needs. Beyond the large inventory of parts and accessories we have available, you can also save time with our online ordering system that allows you to order the products you need right from our website. With a few simple clicks, you can place your order and get your items delivered to your business in a timely manner to keep your business running safely and smoothly. In today's post, we will look at the safety benefits of using hydraulic vertical shores for your trench safety needs.
Everything You Need for Your Trench Workers' Safety
Hydraulic Vertical Shores are the premium trench safety equipment on the market. Not only will they provide peace of mind to your workers through a safe work environment, but these shores will also save you time setting up and taking down the jobsite. They are made of lightweight aluminum, so they can be easily set-up by one person. This will save you the trouble of multiple people trying to maneuver a heavy, awkward structure that could result in problems, including injury. The shores are also easily stackable and can be transported from site to site in a standard pickup truck or small trailer. These shores are also a more cost-friendly option than products like trench boxes or buildable boxes helping keep your budget under control.
Get Hydraulic Vertical Shores from Industry Leaders
For more than 20 years, Allen Trench Safety has been dedicated to maintaining our status as industry leaders in the trench safety equipment field. Our hydraulic vertical shores are perfect for everything from basic trench work to more complex industrial or municipal jobs. We also have a large inventory of parts and accessories you need to properly use and maintain your equipment to ensure it works the way you need it to for the long haul. No matter what sort of products you need, our helpful professionals will make sure that you find the right products you need to guarantee the safety of every worker on your roster. Please contact us and let us know how we can assist you with your trench safety equipment needs today!