Enhance Worker Safety With Help From Hydraulic Vertical Shores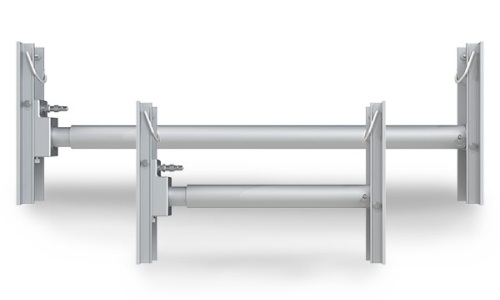 When it comes to trench work, ensuring the safety of your trench workers is an important part of the job. Offering some of the best hydraulic shoring jacks in the industry, Hydraulic Vertical Shores from Allen Trench can help bring convenient and effective protection to municipal, construction, and utility work where workers would benefit from enhanced protection. If you are looking for a superior solution in trench safety, here's how the hydraulic shoring systems offered by Hydraulic Vertical Shores can enhance the safety of your work site.
Lightweight and Convenient Shoring Jacks
Easily operated by just one or two workers, and only a fraction of the weight of standard trench boxes, the aluminum hydraulic shoring systems from Hydraulic Vertical Shores make for a convenient shoring solution at any jobsite. Small enough to be transported to and from jobsites in the back of any truck, and light enough to be carried by hand, the hydraulic shoring jacks can be set up without the use of any heavy equipment. Requiring only a pump can and a release tool, Hydraulic Vertical Shores can quickly be set up and taken down in a matter of minutes, helping you save time and labor costs.
Providing Effective Protection by Preventing Collapses
Once the hydraulic shoring jacks are set up, workers can benefit from a workable space that is safe from collapse. Working to stabilize the walls of the trench by applying pressure to compact the soil of the trench wall. Unlike traditional trench boxes which only protect from cave ins, Hydraulic Vertical Shores keep workers safe by actively preventing disastrous collapses. With hydraulic shoring jacks of varying lengths as well as single- and double-cylinder configurations, Hydraulic Vertical Shores can provide workers with enhanced protection in trenches of varying width and depth.
Helping provide trench workers with enhanced safety from collapses for over 18 years, Hydraulic Vertical Shores from Allen Trench Safety are an ideal choice for when it comes to trench safety equipment. Easy to use, and providing effective safety from collapses, Vertical hydraulic shores by Allen Trench Safety can help bring enhanced safety to workers at any jobsite where trench work is involved. Find the shoring jacks for your next job online or contact us today to learn more about the benefits and features of Hydraulic Vertical Shores.