Enhance Trench Safety with Aluminum Hydraulic Shoring from a Trusted Source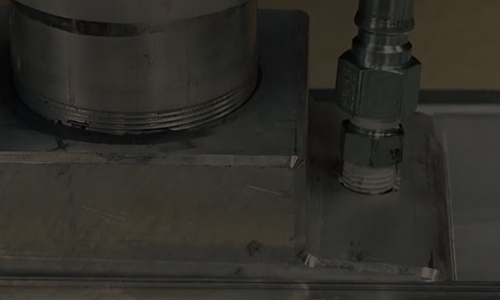 Trench safety can be achieved in a variety of ways – including aluminum hydraulic shoring, trench boxes, and buildable boxes – but there is no single solution that applies to every application or excavation. That's why Allen Trench Safety offers choices. Two styles to consider are our aluminum hydraulic shoring and our aluminum buildable boxes.
Aluminum hydraulic shoring, which is what we sell on our Hydraulic Vertical Shores site, is a concept that's been around for 40 years. It's a proven solution that provides tremendous flexibility. Also known as hydraulic vertical shoring or HVS, this type of trenching support is deployed from the top of the trench and only requires one person. A hydraulic cylinder applies pressure to the sides of the trench, proactively preventing collapse, while a standard trench box only protects once collapse occurs. The aluminum hydraulic shoring can also cost significantly less than a trench box, plus it is easily hauled to the job site in the back of a pickup truck. The HVS is commonly used to work between crossing utilities.
At our Allen Trench Safety site, also carry a large selection of aluminum buildable boxes. This modular aluminum trench box system provides versatility and simplicity. A variety of leg and end kits are available, making it customizable to your job. The box system is designed to be used with lightweight excavators and can be built in a two-, three-, or four-sided configuration. Like the HVS, this build a box concept is light enough to be transported in a pickup. Often used in utility projects – including gas, sewer, and water taps – our modular system is a great choice for small equipment.
At Hydraulic Vertical Shores, we make your product selection and purchases easy. Check out our website for specifications on these products and all the options to meet your needs. Order safely online, with financing options available.