Concerned About Safety? Work with Hydraulic Vertical Shores!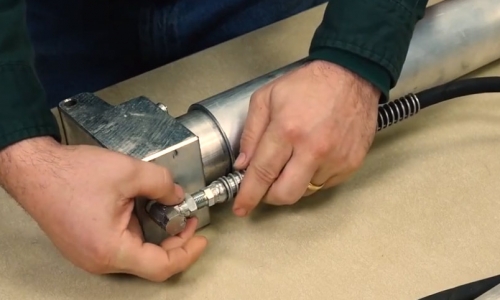 When it comes to trench safety, the team at Hydraulic Vertical Shores has the experience, knowhow, and capability to deliver the products that you need. Having been in the shoring industry for over eighteen years, we've seen and heard it all. We know the risks of trench collapse and — more importantly — we know how devastating they can be… both personally and professionally. To that end, we've committed ourselves to providing our customers with the absolute best trench safety products on the market. Unlike trench boxes, vertical shores aim to prevent collapses rather than contain them. Not only does this provide you with peace of mind by increasing your employees' safety, it eliminates the tedious and time-consuming need to excavate partially buried boxes in the event that a collapse does occur.
Lightweight and extremely easy to transport, hydraulic vertical shores are an economical and convenient trench safety option. Able to be moved and installed by less workers, they allow your team to get to work faster and — more importantly — wrap things up quicker. Even better, because they're much smaller than trench boxes, they are far more cost-efficient and require smaller crews and less installation time. And, since they typically cost a fraction of other trench safety options, they are a surefire way to reduce costs.
At Hydraulic Vertical Shores, we've built our reputation around providing the industry's most dependable trench safety solutions. With firsthand experience in the industry, we know how frightening — and devastating — trench collapses can be. Because of that, we're not content to offer subpar products. We believe that our customers — and their workers — deserve the best. So, if you've been searching for reliable, affordable, and effective trench safety equipment, we encourage you to browse our store, learn more about us, and contact us with any questions you have.