Besides Enhanced Safety, There are Benefits to Using Hydraulic Trench Shoring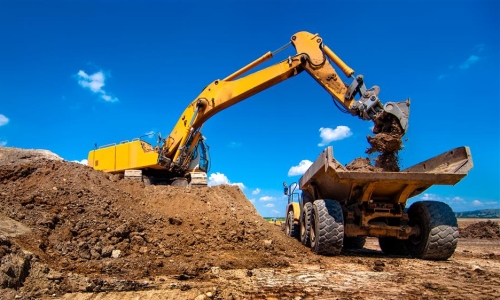 Allen Trench Safety offers the best trench safety products in the industry. Trench work has its risks, and you need to make sure that your workers are protected from collapse that can occur from unstable soil. While there are products on the market like trench boxes that protect workers from collapsing soil, Allen Trench Safety can provide you with Hydraulic Vertical Shores that are specifically designed to prevent collapses from happening in the first place. Besides providing effective protection to your workers, these trench safety products also come with a number of benefits to plumbers, utility workers, general contractors, or anyone else who needs to do trench work. In today's post, we will discuss the various ways in which Hydraulic Vertical Shores can benefit you and your trench workers.
Cost-Effective Trench Safety Solutions
Hydraulic Vertical Shores are specially designed to increase efficiency for your work crew. We know that your time is valuable to you, and the more time you spend preparing to work, the longer jobs will take, meaning longer workdays. Because these products are easier to store, transport, assemble, and use, they will save your workers time and allow them to complete jobs in a more timely manner. Time is money, and Hydraulic Vertical Shores will help you save both.
Light, Compact, and Easy to Transport
Unlike other trench safety equipment products on the market, Hydraulic Vertical Shores are made of a strong but lightweight aluminum. They can be carried easily from place to place on a job site, and they are small enough to be transported in a normal sized pickup. This allows your workers to get the equipment setup more quickly before work starts and torn down quickly when the job is done. The result is a more productive workday in a safer work environment.
Designed for Easy Assembly and Use
Hydraulic Vertical Shores were designed to be easy to use for trench workers of all experience levels. These shoring products can be easily assembled by one worker through the use of a pump can, release hook, and release tool. While other cumbersome trench safety products can be confusing and difficult to assemble, your workers will be able to get set up and working much more quickly. No matter how big or small your trench work project is, we can make sure you have the equipment needed to make sure that your employees are safe.
Hydraulic Vertical Shores is dedicated to providing customers throughout Southwest Michigan with the best trench safety products in the industry. Contact us and let us know how we can help with your trench safety needs today.